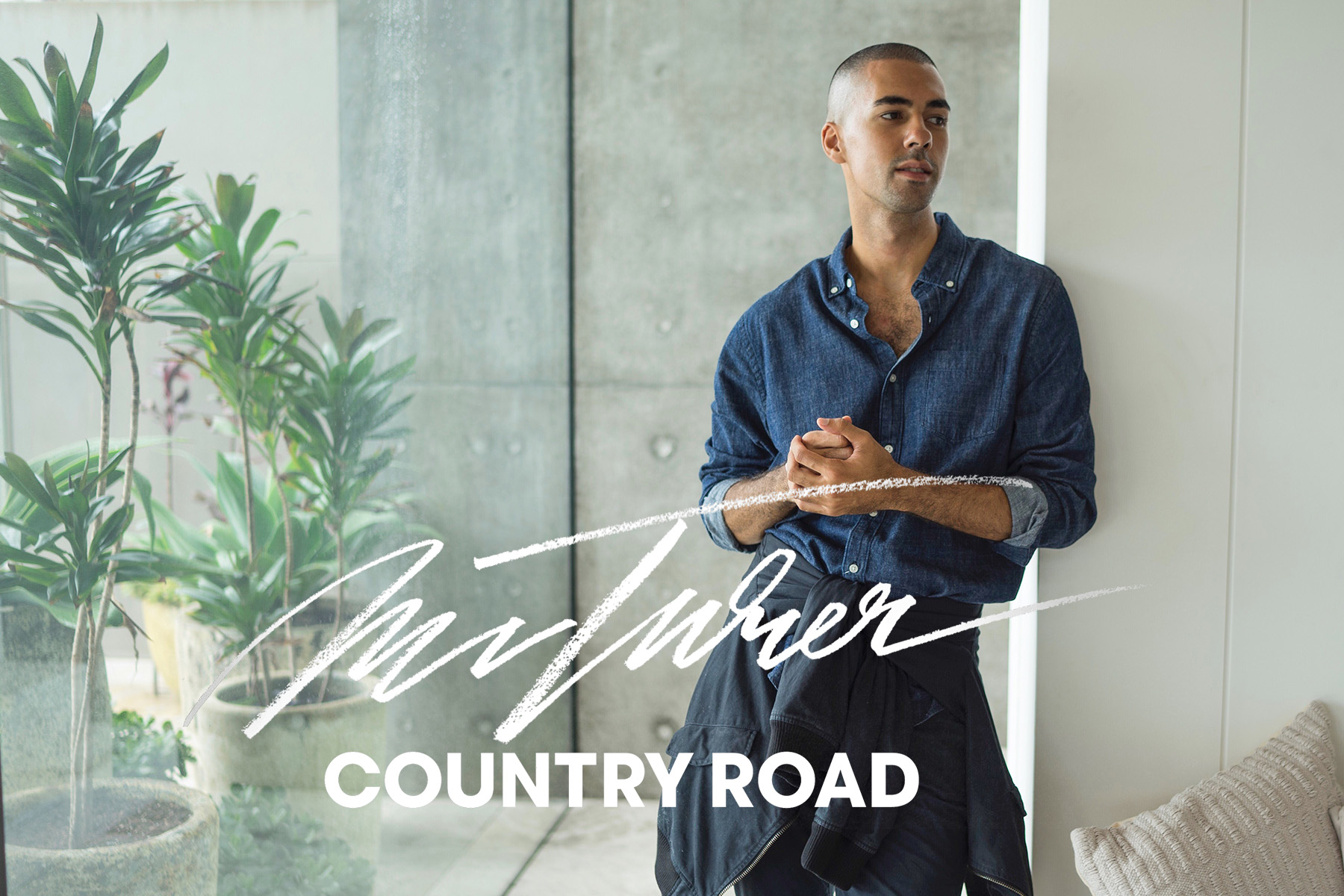 02 Apr

COUNTRY ROAD: MENSWEAR AW17
Winter is coming, brothers. Whilst that does mean there's another season of Game of Thrones on its way, it also means we get to shop for some new pieces to either be stolen and worn by our better halves, or for ourselves to stay warm in the colder months ahead.

One of my favourite aspects of Autumn and Winter is playing around with layers. Whilst colours are usually darker come this time of year, Country Road's AW/17 range provides different textures available in abundance making the game of layering easy.

I'm carrying my love of colour-on-colour into the new season – Country Road's rich Burgundy sweater with their same coloured bomber is a perfect example of this. The difference in texture provides extra sophistication. Match this with dark pants or black-grey jeans, and a suede boot so you can rest assured that you'll be looking fresh and sleek no matter where you venture off to.

This premium leather weekender bag is a standout accessory. You know the drill; the more she ages, the better she looks. This is one you'll be able to have for years so you can forget about using your gym bag for your next getaway.


My must-have from Country Road this season is their black-ribbed jacket. This stretch slim fit doubles as a zipped-turtleneck, adding a luxuriously relaxed vibe no matter how casual you are. I definitely see Tom Ford buying this – need I say more?


Ever wondered what to wear to a formal dinner, work function or special event? A monochrome dinner jacket is an answer to the problem. Not only can you pair this with the white shirt in your wardrobe, you can opt for a checked shirt if that's more the style. There's versatility in simplicity, and this jacket caters for either occasion.


Another prominent piece this season is the casual-fit Chambray Denim shirt. I've pieced it together with a Navy Blue chino and bomber (#ColourOnColour) to highlight on the luxury within casual-wear whether I'm running errands, writing blogs at my local cafe, or lounging at home.

The perfect bomber has arrived. It's sleek, contains hidden pockets and pulls the most simple of outfits together. Sometimes a white tee and pants are exactly what the day calls for, and the bomber jacket brings the look into this season. Adding a coat or heavy jacket to this, or any of the above looks, will keep your layering game strong.

It was an absolute pleasure to be able to work with Country Road in styling some of their Menswear AW/17 collection at the #CRWelcomeHome House. My family and I have shopped with them for years so it is my absolute honour and privilege to be able to share this with you all.

Check out my video showcasing the #CRWelcomeHome House below, as Country Road blends homewares, lifestyle and fashion into one.
VIDEO: Christopher Quyen of SEAKYU CREATIVE
MENSWEAR STYLING: Jordan Turner of MR. TURNER
PHOTOGRAPHY: Gabriella Bjersland of MISS. BJERSLAND
FURNITURE: Furniture featured by GREAT DANE, CULT DESIGN, TAIT and ANIBOU.
Blog post in collaboration with COUNTRY ROAD.